Well, because of the cost of insurance, labor, overhead inventory, electricity, real estate, etc., big electronics store's best buys are not really as good as they may seem unless you do not mind paying inflated prices. The retail markup on audio equipment, speakers, especially turntables, can be quite exorbitant. What I sincerely believe is that online shopping has never provided a better shopping experience and at lower prices, than it does right now, but to be able to get the best deals, you definitely need a level or expertise and guidance.
Does well-known brands always mean high quality?
We all know that there are several major well-known brands whose commercial and pro lines are exceptionally superb. Unfortunately, much of the quality does not always crossover into their audio equipment models. Because of this singular reason I contacted an audio equipment enthusiast about a TT and what he recommended that day has changed my life, giving me the best audio equipment I could ever ask for.
According to research, the Dual 1019 turntable has proven to have a reputation for being reliable, with sturdy performers that last for decades and having this in mind I went ahead to purchase one of my own.
What's unique about the Dual 1019 turntable? 
The Dual 1019 distinguishes itself from other turntables with a whole lot of features, ranging from its automatic functionality to its impressive torque, the product is also very much high in demand. Most audio enthusiasts insisted that the Dual 1019 turntable is superior among 78 rpm circles due to these features and its higher degree of cost effectiveness.
Now let's take a deeper look at these features and see all there is to know about the Dual 1019 turntable.
Appearance and specifications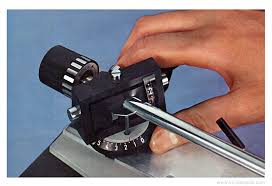 The Dual 1019 turntable is a fully-auto, idler driven turntable – this means that they are often built using an idler drive system. This TT also has an integral tonearm and pitch control. Well, I must say that in the world of idler drives, there is something absolutely special about the idler-drive sound. They sound unique, bold, and punchy and trust me everyone will be happy to have one of these bad boys in their audio collection
The Dual 1019 turntable has a cueing lift system, a rotating single play spindle, a variable and precise Antiskate system and if you own one, you'll agree with me that this piece is built like a tank but remains very gentle with the records.
Below are the full Dual 1019 Turntable Specifications.
Anti-skating: direct dial continuously variable
Automatic operations: manual start and reject, automatic start and stop
Drive type: idler drive
Counterbalance: nylon braked and rubber damped
Platter: 3.4kg/7.5lbs
Pitch control: varies over 6% range
Wow and Flutter: +/- 0.1%
Rumble: >59dB
Record size selector: 7, 10 and 12″
Speeds: 16, 33, 45 and 78rpm
Tonearm: extremely low mass (Dual's branding)
Tonearm cueing height adjustment: 3/8″
Cartridges: 1/2″ cartridges weighing about 1-16 grams, with a tracking force of 0-5 grams.
Spindle: single play or elevator action changer spindle
Dual 1019 Cartridge Replacements
Before I purchase any turntables, usually one of the main stuff I will look out for is whether I have a variety of cartridge replacements to select from. Here are some below:
Shure M91ED (best value)
Shure M78S (for 78 rpm records)
Sound
The Dual 1019 cartridge replacement and setup may be a bit stressful, but it's always worth it as it produces a superior sound effect. The fact is the sound quality of the Dual 1019 turntable is about on par with any other entry level audiophile turntable of this current age. And with the price of the Dual turntable, I think it's the best choice especially since they are built to last.
CONCLUSION
It's noteworthy that the Dual 1019 turntable is great for parties and also better suited to those who want to dabble in record players. Also, the Dual 1019 headshell is great, and the entire design of this TT was built with a focus on durability and sound quality. The simplicity and elegance of its design make it an easy pick in terms of appearance.
The Dual 1019 turntable is a great audio equipment with amazing features, although there's a price when it comes to keeping an older technology up to date and usable and that's repairs. Even if you seldom need to get this equipment repaired, I miss the simplicity and prices of the past.
An outstanding table with a great soundstage and also built to last forever. What you should bear in mind is, once this equipment is fully serviced it will function flawlessly for decades.
The Dual 1019 turntable is a great match for smaller vintage tube amps, and it is endowed with character, history and offers value for money.
Definitely a winner to me.