This McIntosh MA7200 and McIntosh MA5300 fight is a real heavyweight kind of affair that we have going on here today. I have looked at the McIntosh MA5300 on the site before and I was very impressed with it. Actually, I have been impressed by all of the McIntosh products that I have had the pleasure to check out. Today we are kicking things up a notch as we are putting the MA5300 up against the McIntosh MA7200 which is the next step up in this range. Of course, we will be asking the question of if it is worth the much higher price tag it has!
The Price
The first category in our Luxman 505UXII and McIntosh MA5300 showdown that we are looking at is the price. This is a bit trickier than normal as I had a really hard time tracking these things down online.
McIntosh MA7200: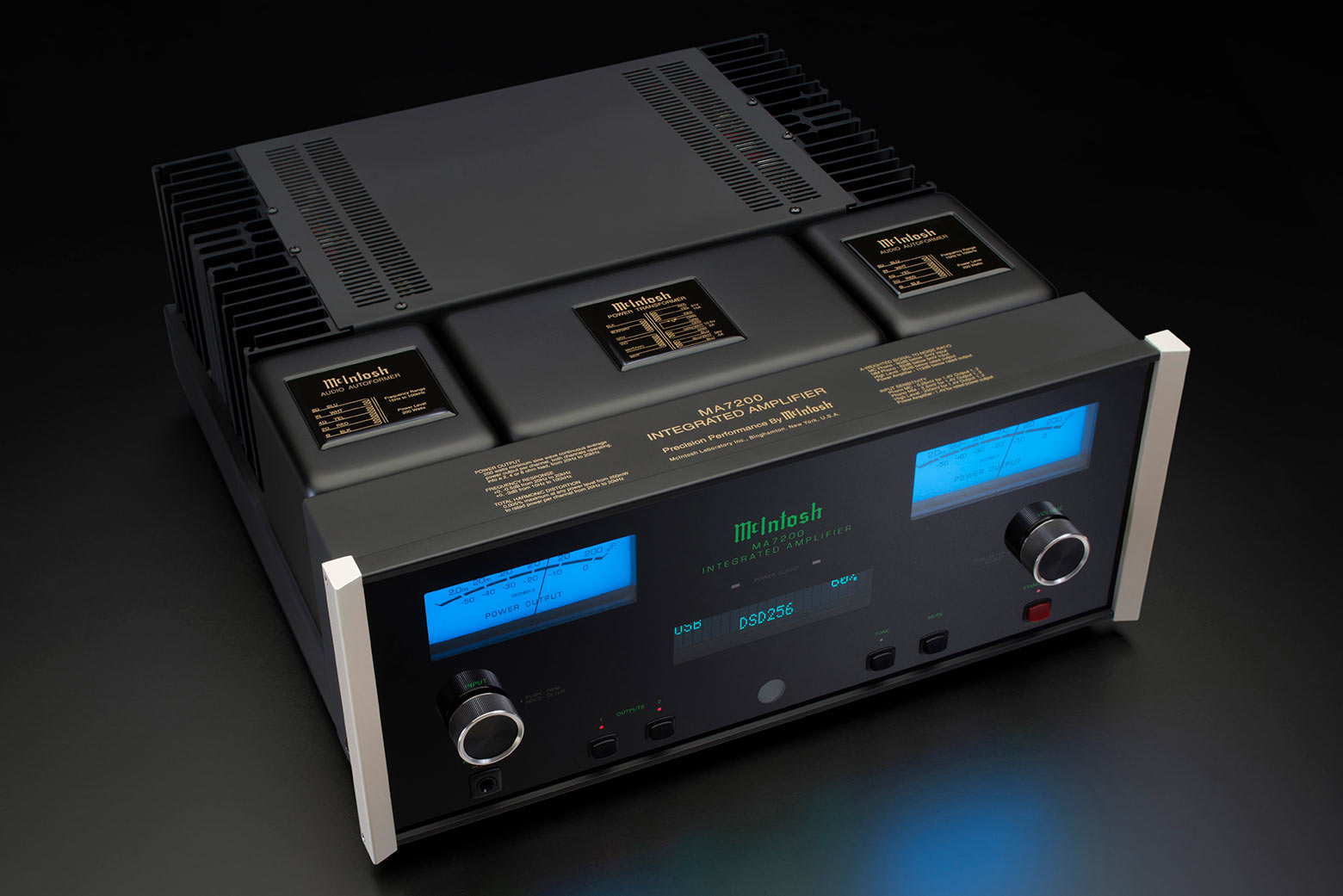 I have done a lot of digging to try and get a good indication of what exactly the price the McIntosh MA7200 is going for. I found that the average price for the MA7200 brand new is around the $8,000 mark which puts it at more than a few thousand dollars above the MA7200. It is a pretty big difference. Now, I know some people who say that this is well worth that extra money. I can see why it costs what it does as it is offering around double the power and it does have extra ports for more stuff to be connected to it as well. So yes, it is more expensive, but at least I can see why it is.
McIntosh MA5300: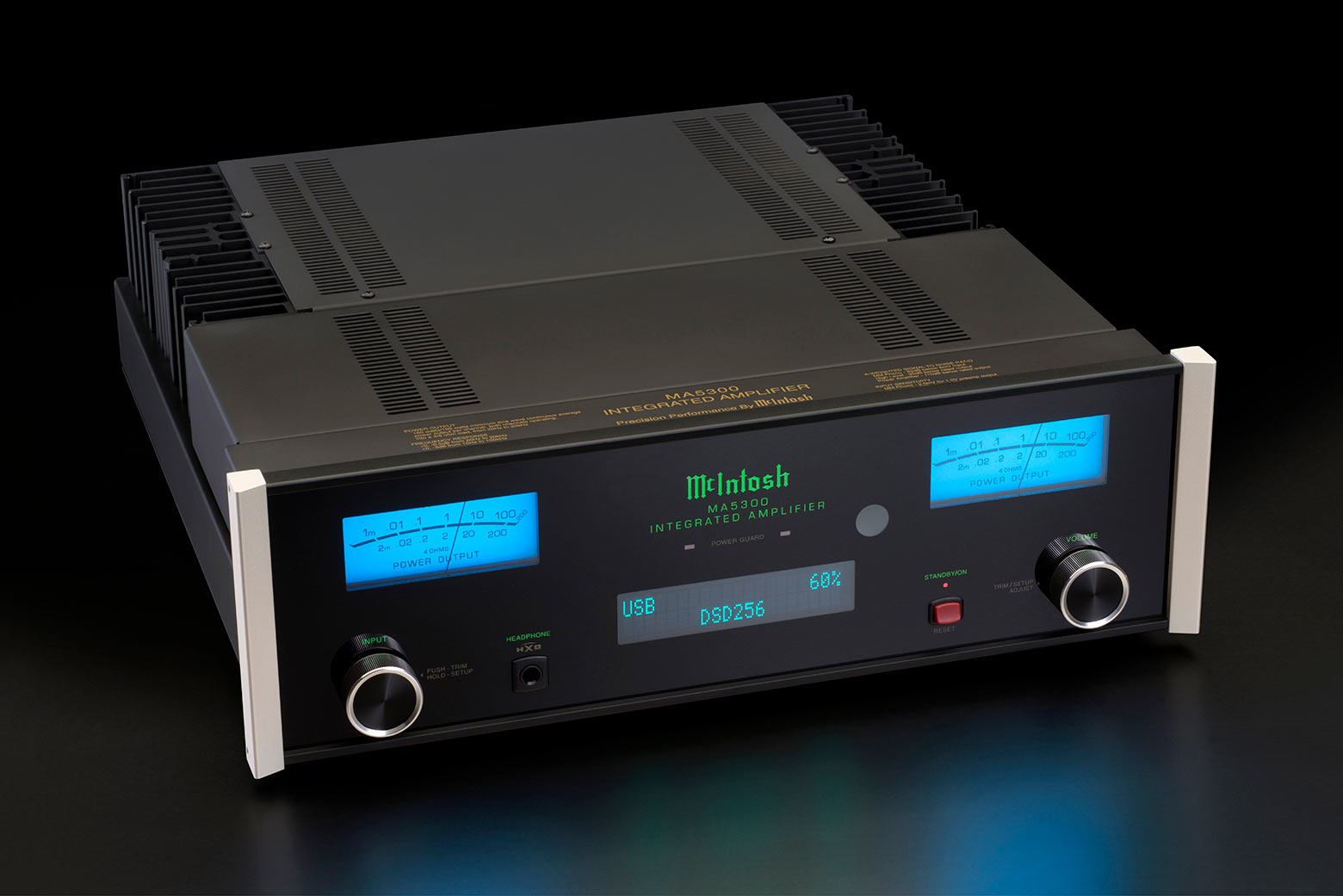 I remember a good friend of mine being very excited when the McIntosh MA5300 first came out. He pretty much bought it as soon as it was available and I remember me telling him how insane I thought he was. To buy one of these you are looking at the $5,000 to $6,000 price range. To be honest, while that is a shockingly high number, I have seen other higher-end amplifiers go for more than what is being asked here. You can shop around, but the chances of finding one of these for under five grand is slim to none. Still, if you can save as much as a grand, you have to do that so be sure to shop around.
The Verdict: I know that saying something that costs five grand is cheaper is kind of crazy, but I do feel that as awesome as the McIntosh MA7200 is, I just do not see it being worth all the extra money that it is going for. If you can swing that sort of cash, go for it, but for me personally, I would take the MA5300.
The Design
As we come to the design round of our McIntosh MA7200 and McIntosh MA5300 contest, I am pretty excited. McIntosh makes some of the coolest looking high-end amplifiers around and these two have a very unique and awesome style that I am a massive fan of.
McIntosh MA7200: I am a huge and of the design of the McIntosh MA7200 as it has a very similar look to the MA5300. It is significantly larger than the MA5300 as it comes in at 17.5" x 7.26cm x 22cm so you will need a fair bit of space to have this thing out on display. However, it is still not as large as some of the other higher-end amplifiers that I have seen. I love the shade of black that makes up the majority of this amplifier and that is amplified (no pun intended) by that awesome blue backlight that the LCD and the two other displays use. The green McIntosh logo as well also adds a great deal to the personality of the amplifier and I can say that I would certainly have this out on display in my home as it is so cool looking. I have already mentioned the blue backlight, but it truly does make this look awesome. The two displays have a volume dial and the input dials under them and then you have the same red power button as the MA5300 which again, I am not a huge fan of. It is basically the same setup as the MA5300, but in a larger scale.
It is the back where you notice the real difference between the McIntosh MA7200, if you check out this Is McIntosh WORTH THE MONEY? McIntosh Review!! MAC7200 Stereo Receiver you can get a good idea of how stacked with inputs this thing is. You have two extra L and R outputs as well as two other ports. You will not be left wanting with this thing as it has both analog and digital ports! The fact that this has a built in DAC is pretty awesome as it means your entire music collection is going to be able to be enjoyed with this thing. In all, I love the design of the MA5300, and the fact that this is a larger and bigger version of that means it is an amplifier that I really do like.
McIntosh MA5300: The McIntosh MA5300 is one of the most badass and cool looking amplifiers that I have ever seen.  This thing could not be any cooler looking and I love the overall design. While it is not exactly "small" as it comes in at 7.1/2″ x 6″ x 22″, however, I have looked at a lot of these higher-end amps and this one is a bit more compact, especially in comparison to the larger, McIntosh MA7200. The main color here is a sleek looking black, but it is the other colors that really make this amp pop. The silver around the edges on the front look cool, but it is the green McIntosh logo and the blue backlight that really give this amp a ton of personality. You have two meter displays on each side of the front and then below this, we have that LCD. There is an input and volume dial under each of the meter displays. The only thing I am not a huge fan of here is that the power button is red. I really think this should have been black as it would not stick out if it was.
As we look at the back of the McIntosh MA5300, we can really see why those who have this thing are so high on it. This thing has a very generous selection of inputs for you to make use of. What I really like about this is that it offers both analog and digital ports so it is perfect for your CD and vinyl collection. Everything here is clearly labeled and easy to navigate so hooking all of your stuff up here is going to be nice and easy. I have to say that the built in DAC so we can get digital connectivity is a massive plus here and something that more expensive amps do not even offer. The remote control that you get with this is awesome; I like how it is like a TV remote control and that it gives you all the control you need over your amplifier which is handy as the actual amp is lacking in controls on it.
The Verdict: Both of these look awesome and as the McIntosh MA7200 and the McIntosh MA5300 have the same kind of style, picking a winner here is really tough.  I think though that I am going to give this round to the McIntosh MA7200, I prefer the larger size and the extra few ports that it has could come in really handy. Still, with that being said, I could easily see why some people would prefer the smaller size of the McIntosh MA5200.
The Sound
Of course, the most important category in this McIntosh MA7200 and McIntosh 5300 is the sound. These cost a great deal of money so knowing that they are going to rock the house is very important. These are two fantastic amps that more than deliver on what they promise, but is the 7200 a massive upgrade over the 5300?
McIntosh MA7200: Now, while I like the larger design of the MA7200 over the MA5300, the real main issue that we have to talk about is the sound capabilities of the McIntosh MA7200. I can tell you right off the bat that you can tell right away that this is a more powerful and slightly better made amplifier. The way that this thing rocks is truly something that will make you say wow. Take, Metal Health by Quiet Riot, for example, the title track is one of the most badass rock songs ever and it showcased just what the McIntosh MA7200 can really do. This thing can get loud and I mean really loud. The thing is this power does not come at the expense of clarity as the music has a very balanced and real kind of sound to it no matter what kind of volume you are blasting it at.
A band that I have gotten into over the last year (thanks to FIFA 22 on the PlayStation 5) is Easy Life. These are an English indie band that never in a million years would I have thought I would have liked, but their album, Life's A Beach, and especially the song, Skeletons really did hook me. This album along with the awesome Tron Legacy Soundtrack by Daft Punk filled the room with amazing music and I know this sounds cheesy as hell, but I well and truly felt like I was feeling every single note. The experience you get from using the McIntosh MA7200 is the kind of experience that you have to have for yourself to appreciate how good it is. Now, while I do think it delivers a better sound than the MA5300, I am not sure I would be ok paying the extra 2 to as high as 3 thousand dollars for it.
McIntosh MA5300: My buddy that has the McIntosh MA5300 speakers very highly of it and there are many videos like this McIntosh MA5300 Integrated Amp Review one that showcases just what this thing can do! I have been very impressed each time I have experienced this thing and one album that springs to mind is These Days by Bon Jovi, I love this album and think that Hey God is one of the most underrated tracks from the band. Anyway, what impressed the hell out of me here was the balanced sound that it helped produce, it sounded truly epic, and even when I cranked the hell out of that volume dial and was pretty damn blown away by how loud this thing could get. It was not just the volume, but how the clarity stayed strong.
I know that this is not as big as the McIntosh MA7200, but I still think that the McIntosh MA5300 more than holds its own. It is not as powerful, but it still has a real kick about it and will bring both your vinyl and CD collection to life very well. I listened to a few songs from the epic Set the World on Fire Live Box by Kiss that a buddy gifted to me a while back. Anyway, I am a huge lover of live music and this amp truly brings it to life in a way that makes you feel like you are there. It is discs 5 and 6 which is a show from the mid-80s in New York that I listened to and it sounded epic. I think that you are getting a very real and raw sound out of this amp and I had a lot of fun messing around with it.
The Verdict: Look, clearly the McIntosh MA7200 is the winner here! It has more power and is the more "advanced" version of this series of amplifiers. I know that sound is something we all experience differently, but this is one case where I truly do think you can notice a difference. Now, if that difference is worth several thousand more dollars is really up to you.
Which Is The Better Amplifier?
I had a fun time putting this McIntosh MA7200 and McIntosh MA5300 article together and I am going to tell you right now that the best amplifier out of these is the McIntosh MA7200. I like how it is larger and it also gives you more connection options as well which is always a good thing. However, it does also have more power which does make a difference to the sound quality. Now, while I am picking the MA7200 as the winner here, I have to say if I had the money, I personally would go for the McIntosh MA7200 which is a fantastic amp! While the MA7200 sounds better, I am not sure it sounds several thousand dollars better.