The Rega was born in the United Kingdom in the early 70s, and it has come a long way since then. In 2016, it has been re-engineered and made a comeback as Rega Planar 3. Driven by passion and an innate desire to push beyond the limits of excellence, Rega's team of designers has invested significant amounts of time and effort to create yet another masterpiece, the Rega Planar 3.
It is yet another culmination of 35 years of experience in design and it is coming back better than ever. All of this must sound tempting already. So what exactly is the hype about RP3, and is it really justified? Without further ado, let us look into what this beauty can offer in terms of enjoyment of the senses.
Bringing forth a new edge in design
Frankly speaking, the design of Rega RP3s have not deviated much over the course of its generations. Weighing at a mere 6 kilogramsx, the brilliant touches to its build does give off a slick feeling given its superb quality and finishing. Its glossy plinth provides for a smooth finish coming in both black and white, giving the renowned turntable a classy and timeless design suited for the modern era. It is no wonder that the Rega has been able to remain as one of the favorites for music lovers.
What are the specifications like?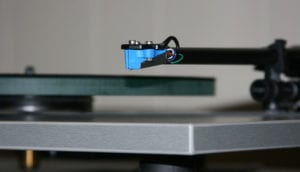 Like all Rega turntables, the Rega Planar 3 is a belt drive manual system. The arm base is braced to the new bearing housing with phenolic braces above and below, the top one finished with top-class silver aluminum. The hand-assembled 9-inch RB330 tonearm has undergone some major improvisation, with tighter tolerances and revamped bearings, making it less prone to resonance due to the use of 3D CAD & CAM technology. It comes prefitted with Rega's own Elys 2 moving-magnet cartridge, which plays a huge part in creating the superb quality of music.
The brass main hub central bearing is also redesigned, giving it an improved fit and reducing stress on the bearing itself. With a double brace system mounted to strength the acrylic laminated plinth, it boosts rigidity and prevents unwanted resonance, which minimizes the loss of music and ensures its users get to enjoy every bit of detail of their vinyl.
This is further supplemented by the 12mm polished float glass and a newly-designed foot, all included keeping in mind of one sole purpose, which is to preserve sound quality in all aspects. Apart from all that, wow and flutter are also extremely unnoticeable after running through tests.
How do these translate in terms of performance?
So how do these improvisations contribute to sound quality? Upon testing out the Rega Planar 3, it definitely has a much lower noise level, which is due to the better CNC technology. I expected a slight metallic hardness on top and some bloat on bottom, but it was the exact opposite of what I expected.
Despite that the Planar 3 has never been famous for bass extension, this new model does outdo its predecessors and provide more weight, greater control, and a thicker texture. Not only the bass is extremely clean and detailed, it delivers 3 dimensional sound, an experience comparable to, if not surpassing, the feeling of joy and euphoria of listening to your favorite band perform live.
Anything in particular I should look out for?
With all of that cutting edge features, it does sound like Rega Planar 3 is too impressive to pass up. The RP3's audio quality is enhanced by utilizing ultra lightweight parts that reduces resonance. It is also highly transparent with a well-balanced sound. Not forgetting to mention the highly regarded RB303 tonearm that reduces friction and introduces great stability.
However, speed changes have to be done manually by adjusting the drive belt. That would imply that the platter has to be removed, which does cause a bit of small hassle. There is also little isolation apart from small rubber feet, so positioning does play a crucial factor. Notably, its Elys 2 Cartridge does play a significant factor in its performance. But this is a sort of a double-edged sword, whereby when the cartridge is a more expensive one, the arm gladly absorbs its quality and brings out the music in its full glory.
Based on all that, its pros do greatly outweigh the cons which can be overlooked in the face of the superb quality the Rega Planar 3 delivers. Another peculiar (yet wonderful) thing is that you get a lid along with the RP3, which is truly unusual among entry-level turntables, but that is definitely something more than welcomed, especially if you can't stand dusting or if you have small children. This protective lid will serve as a savior from any unwanted contact.
What's the verdict for Rega's new model?
Apart from the previously mentioned good points about the Rega Planar 3, another plus point – that's if you still need convincing – is its sheer simplicity in design. With everything ready in position, from opening the box to a fully setup machine ready to serve your audio needs, it will only take a mere 5 minutes.
Yes, the RP3 errs on the pricey side for entry-level enthusiasts. Many will find that this piece is out of their preferred price range, given that Rega's popular RP-1 is only half its price. But this is not without reason, apart from a much better level of enjoyment it delivers, it also has a potential for upgrading to satisfy your taste for even better music quality. In which case you can look into changing the drive belt for reduced wow and flutter and several other options.
We find that adding a TTPSU for better speed stability is definitely a good idea to go ahead with. Allowing you to change speed from 33 to 45 on the go, it's a major time-saver given nowadays so many audiophile pressings are being made in the two disc 45 rpm format. However, on its own, it is powerful enough for anyone who uses it to fall in love with. For its price and the quality it delivers, it's indeed an incredible bargain which I will truly recommend for any avid music lover.
But if you are still unsettled, you might be keen to compare it with the Thorens TD203; check out how Rega RP3 fares against the Thorens TD203.