The Technics SL-1200 series is a very, very popular series of turntables. Technics themselves state that these turntables are the turntable of choice for DJs all over the world. If you look on Amazon for Technics SL-1200 stuff you will see a whole bunch of great accessories and of course, record players that you can check out. While these are very popular turntables, they are still going to need a bit of TLC from you if you want them to keep spinning right and making your records sound as good as they can be.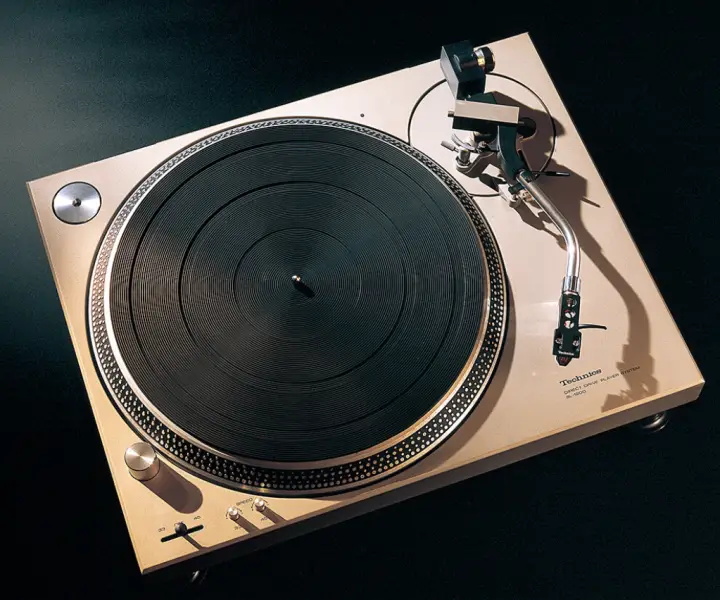 That is why today we thought that we would single out the Technics SL-1200 and have a look at how you can make sure the anti-skate is doing exactly what it is supposed to be doing. While we are looking at Technics here, you may want to check out our other informative anti-skate articles that will offer some other tips and suggestions for making sure that your record player is behaving itself!
Do I Need Anti-Skate?
I know more than a few fellow vinyl enthusiasts who have their anti-skate at 0 and they have never had a problem. That is awesome and I have used a few record players before where I have taken them out of the box, set them up and they are ready to go without me having to tinker around with them because my tonearm seems to have an unnatural attraction to the middle of the turntable.
I would wager that at some point, most vinyl enthusiasts are going to have to work with their anti-skate setting to make sure that their turntable is playing their favorite music in the best quality possible.
A Little Twist Of Fate!
I know first hand that it can be a bit on the frustrating side of listening to vinyl and you may even want to throw your hands in the air and just buy a new turntable, however, before you do that. We need to play around with your turntable and see if you can get that anti-skate setting just right.
The first thing you need to resist the temptation to do is just start twisting that anti-skate dial like a maniac. You need to take things nice and slow. The first thing, you need to do is make sure that your tonearm is at the correct weight. This should be easy enough to find out as it will be in the instruction booklet or you will be able to find it online.
Once you have your tonearm weight right, try playing a record and see if it is ok. If it is and the tonearm is not moving incorrectly, you might just want to leave it as it is. However, you can move the anti-skate dial in small doses to get it just right. You want to put a record on that you know very well and keep an eye on the tonearm as it is playing.
If it still is off, you change the anti-skate setting just a tad until you find one that lets the record play as it should. At the end of the day, you can use this as an excuse to listen to one of your favorite records over and over again.