Today we are having a lot of fun by putting the Technics SL-1200 head to head with the Technics SL-1300. As you probably know these are some of the most popular turntables ever made and I have played around with many variations of the SL-1200 and SL-1300 series.  It is impossible for me to list every single model that falls into these categories, but I thought that as we have looked at a number of Technics SL series related issues lately. We could have some fun seeing if one of these series of turntables is better than the other.
Technics SL-1200
Let's start by taking a look at the Technics SL-1200. The thing with this is that it is not just a turntable it is actually a series, a series that has been running strong since the 1970s! Regarded by many as the ultimate of turntables, this is a series that right from the original release all the way back in 1972 when the first technics SL-1200 was released ushered in a new wave of vinyl enthusiast. It actually gets credited for really kick-starting the whole DJ culture, especially in the world of hip-hop.
The Technics SL-1200 series is known for the direct drive system that made it such a hit with DJs all over the world. It is powerful, yet has an elegance that you really only understand when you get your hands on one. The SL-1200MK2 remains one of the most popular turntable models around, even though it was released all the way back in 1979, it still fetches a hefty price. If you look at the various Technics SL-1200MK2 models that are on eBay, you notice the prices are all over the price, but you are easily looking at a few hundred all the way up to a thousand bucks! These are seen by many as the Bentley of turntables and it is a holy grail for many vinyl enthusiasts.
While you may think that people just want an SL-1200 to be trendy or cool, the fact of the matter is this is a fantastic turntable that sounds great. Of course, if you purchase an older one, you may have to do a little work to get it sounding the best it can. From my experience though, most of the people who are selling a vintage SL-1200, tend to know a thing or two about turntables so you should not have much to worry about in terms of how it has been looked after.
I have come across a couple of different SL-1200 models out in the wild before, one was ok and the other looked like it had been beaten to hell, as it was cheap, I still picked it up. The thing is, the parts for these turntables are very, very expensive, like you could be looking at as much as two to three hundred bucks to get the parts you need!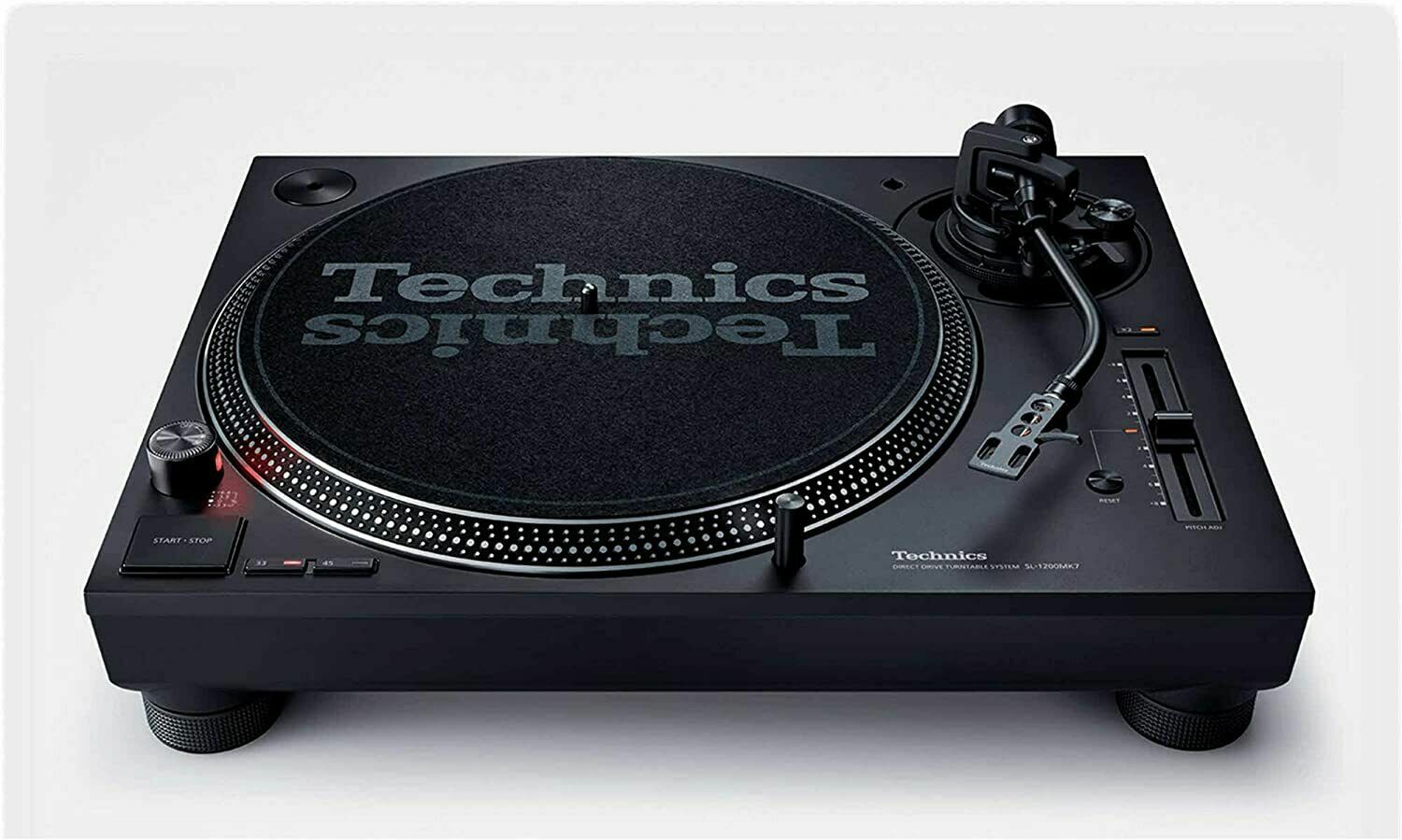 There have been many more modern versions of the SL-1200 with the SL-1200MK7 which was released in 2019 and already has seen its asking price rise considerably. I found a brand new SL-1200MK7 on eBay and it is going for over a grand! While having a vintage one would be the thing I would want to add to my collection. I do think it is super cool that Technics has kept this series alive with modern technology, but at the same time keeping what made this such an iconic turntable in the first place intact.
Technics SL-1300
There are actually many models of Technics turntables that bear the SL names, but it just so happens that the SL1200 and the Technics SL-1300 get compared the most, even though the SL-1300 does not get the same amount of attention. As far as I know, there are a few different versions of the SL-1300. The SL-1300MK2 from 1977 is the model that I am always on the lookout for. If you have a gander over at eBay. You will notice that while this is still a very expensive turntable, you are looking at anywhere between 300 and 700 bucks for a good working model, of course, the condition of the turntable will dictate the asking price of it.
It is known that the Sl-1300 does have a bit of a weaker motor than the 1200, however, the SL-1300 is more aimed at-home use and not professional DJs. One thing that many people love about the 1300 is the auto functionality that it has. You, of course, have to still set the tonearm off so that it will start the record. However, once the record is done, it will automatically return and switch off which is awesome and a feature many modern record players do not even offer!
The sound quality of this series is said to be great; many people say that most people will not even notice the difference in sound quality between this and its older brother. I feel that for those that think the SL-1200 is a bit overkill when it comes to a turntable for the home, this is probably the step that they want to take.
When you are talking about vintage record players, you do also have to think about replacing parts. The SL-1200 can cost as much to repair as it can just buying a whole new turntable! With the SL-1300, you do not have as big of a problem in that regard. I had a look on eBay for various Technics SL-1300 parts and was pleased to see that they were much more affordable than the SL-1200 so this is something that could make the SL-1300 a more attractive purchase.
So, Which One Is Better?
Look, if you came to me right now and said that I could pick any model from the SL-1200 range or the SL-1300 range, I am probably going to pick the most recent SL-1200. I can see the argument for both of these turntables, but the history and the allure that the SL-1200 has is just too much for me to resist. However, the more "affordable" price of the SL-1300 could make it a much more realistic option for most folks.