Today we are looking for the best audio interface for recording vinyl. We have done so many turntable reviews here on the site that as you have probably guessed, we take our vinyl very seriously and that is why we are looking for the best ways to allow us to enjoy our favorite records, but also make sure that they are kept safe and sound so that we can enjoy them for as many years as possible.
We are going to have a look at what you need to record your prized vinyl, but we are also going to have a little discussion about why you would want to do this.
Using A USB Turntable
Before we even get to talking about some kind of device that will allow you to connect your turntable to a computer, let's look at a turntable that has a USB port already on it. This Audio-Technica AT-LP120XUSB-BK Direct-Drive Turntable is a prime example of a higher-quality turntable that has a USB port so you can connect it to your computer right out of the box. 280 bucks for a turntable like this is not a bad price at all.
If you want something closer to 100 bucks, you can get a turntable like this LP&NO.1 Record Player. What I like about this is that it can do USB recording. You will of course need a USB cable, but these can be found for a couple of bucks so do not worry about that. You probably will need to find some kind of software. I am sure if you plug your turntable into a computer, most computers will probably be able to recognize, but as far as recording your records go I am not sure that would work super smoothly without some kind of software.
Using A Cable
I have to admit that until recently I never even knew that this existed, but here we are. If you do not want to buy an actual audio interface and just want something that is quick, easy, and best of all cheap. You need to take a look at this DIGITNOW USB Audio Capture Card Grabber for Vinyl which as I write this is being sold for around 20 bucks. This is a very affordable way for someone to connect their turntable to their computer so that they can record their vinyl.
One end of this has your standard red and white audio jacks as well as a 3.5mm jack. You just plug the cables from your turntable into here and then plug the USB into your computer and that is all there is to it. I have to be honest; I am not 100 percent sure of the kind of quality that you are going to get with something like this. However, when you look at the reviews on Amazon for this thing it has over a thousand and over 80 percent of these are positive reviews. Still, I would recommend you do some extra homework before buying something like this. Also, you will need to find some good vinyl ripping software too.
Using An Audio Interface
Look, the amount of audio interfaces for vinyl recording on Amazon is crazy and they are at all ends of the pricing spectrum. The thing is when you look into it, this is something that does not have to be all that expensive or complicated.
If you are looking for a way to record your prized vinyl records, you cannot go wrong with this Behringer U-Control UCA222, it costs 40 bucks and will allow you to record your vinyl is high-quality.
Heck, if you want to go even cheaper you can get the budget version, the Behringer U-Control UCA202 which is around the 20 bucks mark. To be honest with you, I would just spend the extra 20 and go for the UCA222.
The idea of a device like this is that it will not just record your records, but it will do it in the best quality possible. If you are pretty nitpicky about your music then this is the way you want to go. It is very easy to use an audio interface for recording vinyl as you just plug your record player into it and then plug the device into your computer.
Using the Right Software
Recording vinyl on your computer is different from how you would record a CD. With a CD you just throw it in your computer and it rips the files, a vinyl record requires a little bit more work. You have to actually play the record so that it can be recorded. It is like the way you would record songs off the radio onto a tape back in the 90s. To make this as easy as possible you need some vinyl ripping software. We already have an article about the best free vinyl ripping software so be sure to check that out. Using software like this will make it as easy as possible for you to record your records.
I am sure that if you are tech-savvy you can probably just connect your computer to your USB turntable or via an audio interface and know how to record it via something on Windows. That to me sounds like a massive headache so I would make sure that you have taken a good look at our guide on the best free vinyl ripping software.
Why Would You Need To Record Your Vinyl?
With pretty much everything being available online these days some people may say what is the point. Well, I have recorded a few of my records, and the reason for it is that they are quite rare.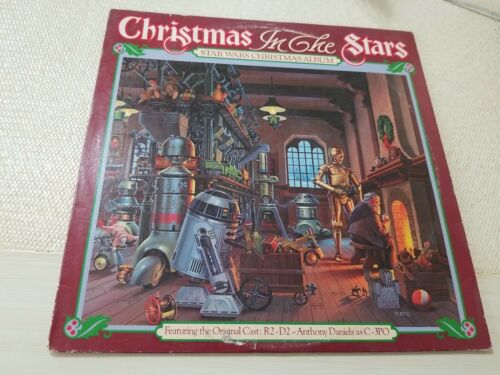 A prime example of this is one of my most prized possessions and that is a mint and I mean mint original copy of Christmas In The Stars: Star Wars Christmas Album. I am a huge Star Wars fan and a huge Bon Jovi fan and this album has the first officially recorded song by Jon Bon Jovi.
I paid around 100 bucks for this record and while I have listened to it a couple of times, I do not want to damage the actual record, but even more than that I do not want to damage the sleeve. That was what led me to get into recording vinyl. I have recorded the records that are more for "display" so I do not have to worry about them getting damaged.