If you want to know what the best ADC for vinyl ripping is you have come to the right place. Look, if you are reading this, I know that you are clearly into your vinyl and have probably checked out more than a few of our turntable reviews that we have done over the years here on the site. What we are looking at today is a way for you to keep your vinyl pristine by digitizing them so that you do not have to use them all of the time.
What Is ADC?
What we are looking for today is a device that can take analog and convert it to digital. A vinyl record is analog, but if you put the music onto your computer (which is our aim today) it becomes a digital file. Recording vinyl onto your computer is not as easy as it is with a CD. With a CD, you can just put the CD into your computer and chances are within seconds it will ask you if you want to rip it. Vinyl is very different; it is like when you would borrow a CD from a buddy back in the 90s and record it onto a cassette. You have to let the whole thing play and vinyl is the same way, only you need an extra device (well sometimes) to connect your record player to your computer to rip it.
Why Would I Want To Do This?
Collecting vinyl is a lot of fun and there is nothing more awesome than coming across some great deals on records at a thrift store, garage sale, or whatever. We have looked at many ways to clean your vinyl records as when you buy used vinyl it can sometimes be dirty and gross. If you really get into collecting vinyl chances are there will be some expensive records that you want to add to your collection.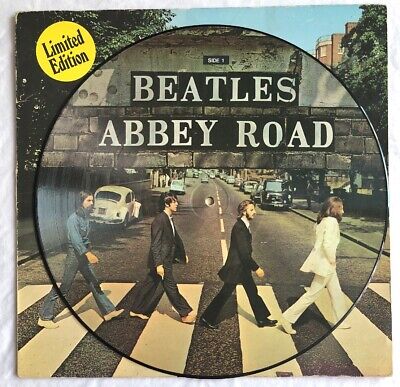 A recent example of this is this Abbey Road by the Beatles picture disc this thing is awesome and it costs around 100 bucks! This is more of a display piece than a record you would play all the time. However, you might want to have the actual music available to you, so you would rip it to your computer, and then you could put it on your phone iPod, or whatever.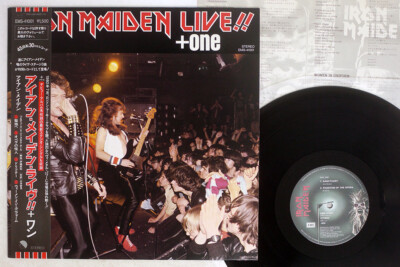 One of my favorite albums in my collection is Iron Maiden Live I paid more than a few bucks for this a few years back and it sits with pride on display. I have listened to it a few times, but this thing is a bit old and I do not want to risk it getting damaged. As this is an album I love to actually listen to, I made sure I ripped it so I could listen to it when I want, without wrecking the vinyl sleeve or the record itself.
Is Buying A ADC For Vinyl Ripping Expensive
I have no doubt that you can probably spend hundreds of dollars on a audio to digital converter, but I would never in a million years suggest you spend this kind of money on a device like this. So here are a few ways you can rip your vinyl without spending a ton of money.
The Personal Choice
The one that I personally use is this Behringer U-Control UCA222 and I have been using it for a while now, ripped many records with it and I have zero complaints. I am someone who is pretty picky about their sound quality and while it is not 100 percent the same as listening to the actual record, I have never been disappointed with anything that I have ripped using this. 
You simply connect it to your turntable, plug the USB into your computer, fire up your ripping software and you are good to go. It really could not be any easier. As I said, I have been using this a while and at around 40 bucks, you are getting great value for money with this. So, by a mile when it comes to the best ADC for vinyl ripping, I have to say this is my pick.
The Cheaper Choice
Do not mistake my use of the word "cheaper" as this being bad this Behringer U-Control UCA202 seems like it will more than get the job done. This is the more basic version of my personal choice, but it does cost under 30 bucks. It works the same way; you plug your turntable into and then connect it to your laptop and you can then rip your favorite vinyl records.
I have not personally used this, but on Amazon, there are many interesting reviews for this device. It has close to 2 thousand reviews and as of me writing this 89 percent of them are for four and five stars! I was impressed with how people seemed to think this more than did the job of letting them rip their vinyl. While I would recommend the UCA 222, if you want to save 10 or so bucks, this may be the option for you.
The Cables
There are a few "cables" that do the same kind of thing. If you look at this DIGITNOW USB Audio Capture Card Grabber for Vinyl for under 20 bucks you are getting a way to digitally rip your records. You just connect it to the turntable and then the laptop. This has over 1000 customer reviews and over 80 percent of them are positive.
There is also a slightly more high end version called the DIGITNOW USB 2.0 Video Capture Card Device Converter which to me does look a little bit higher quality and in all honesty, is probably worth you spending the extra five bucks.
I am not 100 percent sure that these are going to give you the best quality sound transfer, but from what I have read, most people who use these are happy. If you just want something that will let you convert your vinyl records to a digital file and you are not too picky about the sound a cable like one of these could be the option for you.
Buying A New Turntable
Ok, so this may sound a bit excessive, but hear me out. There are many affordable turntables that have a USB output built into them.
For 70 bucks you can get a compact turntable like this LP&No.1 Bluetooth Record Player with USB which you can just put away and keep for when you want to record your records. It also gives you something that is a backup turntable. I would recommend doing a bit of extra homework to make sure that they can be connected to a computer, but a cheap turntable with a USB could be the way to go. Plus as an added bonus, this could also be a backup turntable that you can break out if your main one is having some kind of issue.
Hope this post has been useful to you. You may also be interested in some things to know about ripping your vinyl and the best audio interface for recording vinyl.