Why are Dual turntables so popular?
Are you looking for the best Dual turntable? We will explore the Dual 1229 turntable in this post. First of all, one of the main reasons is that the Dual brand is well known for its ability to serve audiophiles for many years. To achieve that, it is no easy feat. Audiophiles consistently associate Dual turntables with 2 things: having exceeded expectations on reliability and being durable or sturdy. These 2 factors are probably the most attractive selling points of the Dual turntables. We will see what is one of the best dual turntables in this post namely the Dual 1229 turntable.
If you were to compare Dual turntables against the other brands in the extremely high quality category, it may not emerge as the champion. However, in the medium range comparison, be it in price and sound performance, Dual turntables are more popularly preferred over the other brands. That being said, not all models are best sellers. Many of their models are designed using the idler drive system. Dual produces a range of direct drive and belt-drive turntables. Certain models such as the CS505-4, CS410, Dual 1229 (click here to view on eBay) and several others are worth purchasing.
Dual turntables brief history
Dual turntables were started by two brothers – the Steidinger Bros. They both started their journey from producing clockwork and gramophone parts in 1907, in St Georgen. The brothers came up with the name Dual because of the dual mode power supply that they started, that enabled gramophones to be powered by electricity and wind up mechanism. Quite an unusual story, they started to manufacture turntables shortly after. Once World War II was over, the largest turntable producer in Europe was Dual. Throughout the years following on, Dual also went into other markets such as cassette players, CD players and other electronics segment for consumers. From then now, they were well known for producing high quality audio equipment.
Should I consider getting Dual turntables?
With more choices today, it indeed is hard to decide what turntable to purchase. One guiding principle I use to help me in my decision making is the "suitability factor for the now use". Yes in the recent past, Dual turntables can be said to be one of the best turntables out there in the market. However, in today's modern technological age, I must say that I have tested and tried many other brands which perform equally or even better than Dual turntables. Of course, those brands that do also command a respectable price.
Furthermore, Dual turntables are now increasingly harder to find. Is it worth it to get a second hand Dual turntable? I am of the opinion that Dual turntables are more suitable for those who are keen to keep this hobby for a long time. Why? This is because Dual turntables are known for their long lasting durability and hence there is a premium to pay.
If you are serious audiophile with a limited budget, then yes Dual is suitable for you. However, do not forget that you might have to spend a lot of time and effort getting a used Dual, and even repairing it, finding the right technical folks to help you out. With plenty of new brands around, quality of vinyl players are only getting better. Price difference wise, is not that great, so it is indeed a fair dilemma.
Dual 1229 also known as the engineer's turntable
First of all, lets look at the most popular Dual turntable that people go after. The well-built Dual 1229 turntable has never lost its charm but instead remained in high demand for those of us that like the phrase: old is gold. Well, as old as gold also means that it is usually not easily found. It can still be found on eBay (click here) though, but you might need to screen through a few. Some fans of 1229 have touted it as being one of the best inventions in the technological age. Yes, it can be said to be so as it is reliable, stable and a good performer (especially with low rumble). These reasons contribute to the Dual 1229 being one of the best dual turntables.
Fully automatic function makes it popular
Yes, you may be surprised to learn that the Dual 1229 is a fully automatic turntable. This is one of the reasons why its popular as people are getting more lazy, automatic functions become more attractive to audiophiles. Furthermore, this Dual 1229 turntable has the ability to spin several albums at one go. This means that you can just leave it spinning from wherever you are to enjoy the music. Sometimes automatic turntables experience problems as they are not smooth in operation. But the Dual 1229 works smoothly without needing one to stand beside to do monitoring work, hence its popularity.
The Dual 1229 comes with a heavy weight platter and this helps to reduce the wow or flutter almost to zero. For those lazy audiophiles, having a low level of rumble is a great plus point when spinning your records on the Dual 1229. Although the tonearm is longer than usual for an automatic turntable, the tonearm friction is reduced significantly with the deployment of the Gimbal bearing type. The renowned quality build can be observed in this model from the outside.
Hidden Gem?
Thankfully the Dual 1229 turntables did not position itself to be that of the high end pricey segment or even collectible items. Due to this, many often overlook the Dual 1229 as great turntables – hidden gem! From the appearance, one can tell that the Dual 1229 turntable exudes personality and classiness, reminiscent of its other sibling models. With an affordable price and excellent durability, its hard not to consider it amongst one of the best dual turntables around.
When it comes to servicing…
You may face some difficulties in some countries. This is because of some important components becoming more difficult to source for such as idler wheels and purchasing replacements may not be cheap. However, the good thing is that duals are well-appreciated in many places to the extent that any turntable repair shop that has dealings with Garrads, Linns, or Thorens will also be able to help with Duals.
Just a word of caution, because of the accumulation of lubricant over years, the dual turntables will require a thorough touching up after buying. Don't worry! Should you be one of those hands-off folks like me, you can always seek professional assistance. Fast local enquiries always pays-off to be sure someone experienced in the vicinity can help if you need it.
Drive: synchronous continuous-pole motor with radial elastic suspension
Platter: non-magnetic, dynamically balanced, 3.1kg
Balanced Pitch Control: 6%
Wow & Flutter: +/- 0.06%
Signal to noise ratio (Rumble): 63dB weighted
Tonearm: much longer than usual
Cartridge holder: removable, accepts all 1/2″ cartridges from 1 to 12grams
Some suggested cartridges for the Dual 1229 turntables: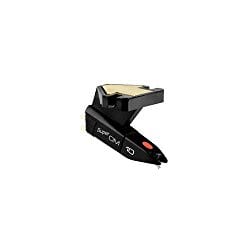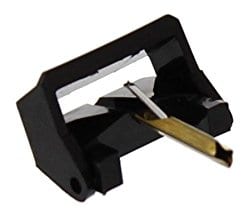 If you can, please avoid the Grados cartridges, because it produces disproportion hum with the Dual 1229. Of all the Dual turntables, this model is amongst one of our favorites. For an automatic turntable, the Dual 1229 turntable can be said to be one of the best dual turntables that is most meticulously designed with high standard of reliability.
Now, if you are choosing between the Dual 1229 turntable vs the Dual 1229Q sibling, whats the difference, really?
If you were to google the difference, you might come across a huge flood of information debating on a few issues during the comparison. Some of the issues surfaced revolved around the material of the tonearm and the headshell. Well, to some of us it can be quite a pain to sieve through so much unnecessary information just to know some of the main differences. So over here, we will single out some differences that you may find helpful to know.
To start off, one can be sure that the Dual 1229Q turntable is a model introduced to address some shortcomings from the earlier sibling Dual 1229. If it chose to name it as Dual 1229Q, it would be normal to assume that it carries a meaning or intention to tell users that it is an improvised version. But why the letter Q?
To cut the long story short, some of you might have guessed correctly that the Dual 1229Q was mainly designed to improve the Quad operation. See the Quad operation matches with the letter "Q"? That's just one of the hints representation. Puns aside, Dual realised that there was some improvements to be made to the Dual 1229 and the Quad operation was something they wanted to rectify and improvise.
Wait, are you one of those who is plagued by the "Kardan Tonearm/Headshell" confusion?
If you are bugged by the Kardan issue over whether it is a company or it is a type of material, i.e. if the tonearm of the Dual 1229Q is made from Kardan or made of Kardan, over here we will explain our take. To be fair, the way the Kardan word was placed in the Dual service manual is not crystal clear. In fact, it can be said to be a little misleading.
However, with all the debate going on in the internet, we just want to avoid going down that route and make sense of this clear German to English SM comparison. If you can identify the aluminum word being present in both the German and English SM, then you will be convinced that Kardan is not a material and it is also not a manufacturer. 
Main differences between the Dual 1229 and the Dual 1229Q
Alright, now that we have addressed the Kardan issue, lets discuss the main differences. In a nutshell, the headshell design, tonearm wiring and acceptable cartridge weights are different. Of course, the Dual 1229Q is improvised and wired for Quad operation. So, the Dual 1229Q mostly modified itself in the styling, even changing the gimbal assemble to level up with the other siblings that Dual produced.
But some audiophiles have made an observation that the Dual 1229Q may have been produced at the expense of reduction in quality especially on the gimbal and some other components have been found to have been replaced by plastic parts when you compare it with the Dual 1229. But one thing that's good is that the Dual 1229Q was equipped with a much better tonearm also used by the Dual 701 sibling compared to the backward tonearm in Dual 1229.
If you are wondering are the both platters from Dual 1229 and 1229Q interchangeable, yes they are. Also some other components in common are the gears that they trip, the internal chassis dimension and the layout of the parts. With all things, you get some trade offs; that's understandable?
In essence
There was also a theory that there wasn't too much of any big changes from the Dual 1229 to the 1229Q, but the 1229Q was produced lesser in quantity compared to the Dual 1229 turntable. There is a suspected reason for that: Dual was trying to reduce supply of the Dual 1229Q and tried to increase its value as a collectible limited edition item, which could fetch for more at seemingly the same model.
From what we have gathered, well, the Dual 1229 (found on eBay) and Dual 1229Q if you consider them to be one of the best dual turntables, there is not real sort of difference you can say to put one over the other. Except with those trade offs, depending on what makes a best dual turntable for you: then you are able to make that call.
If you are real fan of Dual or keen to explore other more accessible models, do also check out the reviews of Dual 1019 (vintage, entry level turntable), for the best entry level choice folks would be worth going thru the review of Dual CS 410 here and also the Dual CS 505-4 review here.