Man, this Sony HT-X8500 vs Sony HT-G700 is going to be epic. I had a lot of fun recently putting together this Sony HTX8500 vs Sonos Beam which is a better buy? article. If you have read any other articles I have done here on the site, you know that I am a massive Sony fan and have been since the 80s. That is why I am very excited to put the Sony HT-X8500 head to head with the Sony HT-G700! Two Sony products going up against each other… this could get nasty!
The Price:
While I am a huge Sony fan, I will always admit that Sony products are not usually what you would class as "cheap" To be fair, I have never once in my life felt like Sony made junk (well apart from the PlayStation Classic) so that is why their products do tend to cost a little bit more in my opinion. Just know that neither of these soundbars are going to be yours for the 100 to 200 bucks mark, but you are getting great value for your money here.
Sony HT-X8500: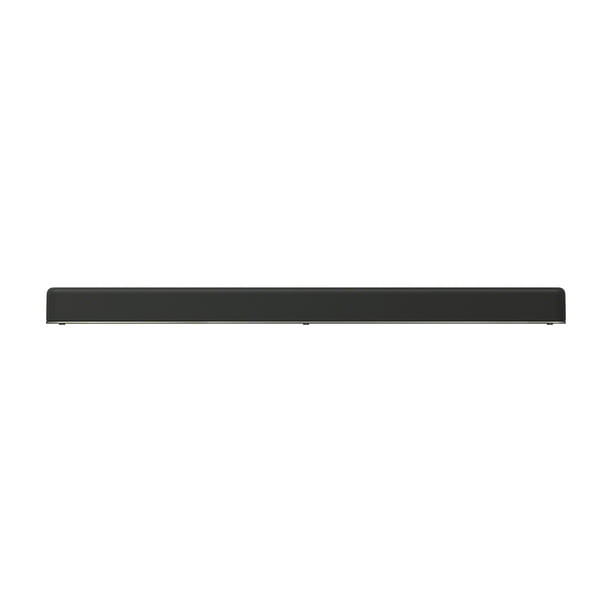 You are probably looking at around the 400 bucks mark for the Sony HT-X8500 if you want to buy it from an established store. The thing with this is that Amazon has not had this for a very long time. I found that Walmart of all places is probably the best place to buy this as they have it for 400 bucks and they do tend to give you a good warranty there. I did also have a look on eBay for this and the prices for these tend to be in the $380 to $420 mark so this is a soundbar that is not all over the place in terms of its pricing like some others can be.
Sony HT-G700:
On Amazon right now you are looking at just under 600 bucks for the Sony HT-G700 which I know is quite a lot more than the X8500. However, you are getting a Sony subwoofer included with this so I do not think that the extra 200 bucks is all that out of line at all, to be honest with you. I had a quick look on eBay and this is very, very interesting. Now many of these are going for that same close to 600 bucks like on Amazon. However, I did also find a few sellers on there selling brand new ones for closer to 400 bucks! That my friends is an absolute steal.
The Verdict: I know that the Sony HT-G700 is a lot more expensive, but I do think it is the better value soundbar as you are getting a fantastic Sony subwoofer as part of the package. If you have a quick look on Amazon, you can find this Sony SACS9 10-Inch Active Subwoofer for over 200 bucks so if you added that to the Sony HT-X8500, you are looking at a bit more than the asking price for the HT-G700.  Also, if you can get a deal like one of the ones on eBay where the price is closer to 400 bucks then you would be crazy to pass that up!
The Design:
I have been in love with Sony electronics since the 1980s. It all started when my dad bought this high-end (well for the time) Sony stereo that was awesome from then if I could afford it when I needed a new piece of tech, it would be a Sony. Both of these are very interesting looking soundbars that manage to have the Sony style I love so you better believe that the design is an important category in our Sony HT-X8500 vs Sony HT-G700 battle.
Sony HT-X8500: Sony went for a really striking style with the Sony HT-X8500. I do suggest that you have a look at this SONY HT-X8500 2.1 Dolby Atmos Soundbar Unboxing! which shows this thing off very well.
This comes in at 6.75 x 37.25 x 6.25 which in terms of its length seems to be about the average (give or take a few inches) for a soundbar these days. I love the design of this, the soundbar is made from a strong black plastic which is what you would expect. The front and sides have a metal grille which I love the style of, you also have the subwoofer opening on the sides too. Now, the top of the soundbar is where things get interesting. The Sonos Arc is known for its cool glass top. The Sony HT-X8500 does not have glass, but it has this strange, but cool leather (well fake leather) top which is very interesting. I must admit that if I had this as my main soundbar, I would be worried about this getting damaged and covered in dust and pet hair so it will need to be looked after.
Usually, I do not care about a company logo on any of my products, but with Sony, things are different. The reason I say this is that I am such a fanboy, I like being able to see that Sony logo. Here the logo is on the top and on the right side. I do wish it was in the middle, but hey as long as I can see it every now and again, I am more than cool with it. Overall, this is one very stylish soundbar and I think it looks cool, modern, and fashionable too thanks to that fake leather top.
On the rear, you have your connections. The Sony HT-X8500 offers you an HDMI and optical port for connecting the soundbar to your TV. They have this very odd little diagram of what things are on here which is super weird in my opinion. You also have a USB port that is there for any updates or fixes that you may need to do.
Sony HT-G700: The Sony HT-G700 is a soundbar that I really do like the design of. I think that all Sony soundbars have a premium kind of look to them and this one is 100 percent no different. This is made of strong black plastic, but the sides have a little bit of a lighter plastic which is where the gaps for the subwoofer would be if it were internal. Sony ditched that faux leather top which is on the HT-X8500. I thought that was a cool design choice and certainly made it stick out from the crowd. However, if I am being honest, I would rather not have it than have it as I think it is something that could get easily damaged. The front of the soundbar has the metal grille which Sony knows for and this is always something I like. The dimensions of this are 38.6 x 4.38 x 2.63 inches. So, it is very similar in size to X8500 which is about average these days for a soundbar.
Now, we also have to talk about the subwoofer that this comes with. Actually, if you check out this Unboxing – Sony HT G700 Soundbar – Dolby Atmos video which is a pretty short video, you can check out both the soundbar and the subwoofer to get a closer look at this thing.
The subwoofer is pretty cool and has that Sony style to it which I really do like. One design choice that I do like is that the port on the front has this kind of glossy look to it. Now, this will attract dust like crazy, but man there is no denying that this looks awesome and compliments the soundbar very well.
On the back of the soundbar, we have our various hookups. You have an HDMI in and out port, an optical cable port and you also have a USB port in case you need to do any kind of update. It is a nice and clean kind of setup and I have no complaints about it at all. They even got rid of the pointless little diagram that the other soundbar has. In all, I like how they keep all the ports in the same area of the soundbar, it just gives it a neater kind of vibe.
The Verdict: Both of these look cool and I am having a hard time picking between the two. I actually like the fake leather on the HT-X8500, but I can see there being problems with it. I like the more sleek look of the HT-G700, but the way the plastic is a different color on the sides where the subwoofer would have been is a bit strange. Hmm, I am really having a hard time with this one, but the worrier in me is saying to go for the G700 as I do worry about that fake leather top getting damaged.
The Sound:
Without a doubt, sound is the main category in our Sony HT-X8500 vs Sony HT-G700 fight. The main reason we all buy a soundbar is to make up for our TVs less than great speakers. Even Sony TVs are guilty of this. In the UK, Sky are releasing a new TV called, Sky Glass which has a Dolby Atmos soundbar built in and that is awesome. A built in soundbar may be the way TVs go in the coming years. However, right now, this is not the norm so most of us need a soundbar. Now, let's take a look (or listen) and see which of these offers the better sound.
Sony HT-X8500: Boasting a 2.1 system with a built in subwoofer, the Sony HT-X8500 offers the kind of high-quality sound you would expect from a Sony product. One movie that I can tell you sounded amazing through this was The Never Ending Story which is a firm favorite of my wife's. This has a built in subwoofer which is as good as you can expect from a subwoofer that is built in. I was actually quite impressed with the level of bass that this provided and the clear voice is amazing. Seriously I could not imagine anyone could go from their TV speakers to this and not be completely blown away.
There are many sound tests for this online, but I liked this Sony HT-X8500 2.1ch Dolby Atmos DTS:X Single SoundBar w/ Built in Subwoofer | Sound Test which showcased the sound capabilities (well as good as you can get on your phone or computer) so you can get a better idea of what this is all about. It is just so impressive what Sony was able to do here and granted the soundbars that they have made since this one has improved on what this offers. This is still very impressive and the vocal clarity really is amazing and took me by surprise with how good it really was. I think that no matter if you are watching a movie that is more dialogue based or something that is just all action like one of the Mission Impossible movies sounds awesome through this. It does manage to fill the room with sound far better than I thought it would.
One of the things that made people take note of the Sony HT-X8500 when it was first released was the fact that it offered Dolby Atmos. Once you have experienced Dolby Atmos there is really no going back. The way it makes the sound hit you from all angles is truly amazing and as close to cinema audio as we can currently get in the comfort of our own home. Now, the Sony HT-X8500 is one of the lower end Dolby Atmos soundbars, but it is still very impressive.
Sony HT-G700: I have to say that when you use the Sony HT-X8500 and the Sony HT-G700 back to back, you notice very quickly that there is a clear upgrade to the sound quality with the HT-G700. While this Sony HT-G700 Soundbar Review – Unboxing – Sound Demo does have unboxing in the title, they also do a sound test so be sure to give this a quick watch.
The first thing I have to talk about is the vocal clarity which is just amazing and I have used more expensive soundbars that do not offer vocal clarity as clear as what this has. It is not just that the vocal clarity is clear, but when there is talking in an action scene like in Captain America: The Winter Soldier which is one of my favorite MCU movies by the way. You can hear things perfectly. It is very, very well done!
As the Sony HT-G700 has a dedicated subwoofer, you are also getting a very nice amount of bass through this thing. When I tested this out, I had the subwoofer sitting on the floor and it was way more powerful than I thought it would be. The wife and I watched Baby Driver and I was very impressed with the bass and rumble that this was adding to the experience. I know you are probably thinking "how good could this subwoofer be?" well trust me, it is way better than you would think. I am a massive Sony fanboy and it was even better than I thought it would be!
Like the Sony HT-X8500, the Sony HT-G700 offers Dolby Atmos. I think that the Dolby Atmos this provides is great and it filled the room with sound, the Dolby Atmos along with that subwoofer really did give me a cinema kind of experience that I will be honest and say that it blew away my expectations. Yes, you can get "better" Dolby Atmos soundbars, but for the money, this is truly amazing stuff.
The Verdict: Both of these sound great, but I have to give this one to the Sony HT-G700. The HT-X8500 is fantastic do not get me wrong. However, I do feel that the included subwoofer that the G700 gives you as well as the lessons Sony learned along the way give it a better quality sound overall.
The Remote Control:
Why is there a category dedicated to the remote control on this Sony HT-X8500 vs Sony HT-G700 contest? Well, I think that the remote control is a very important aspect of a soundbar and that is why I want to take a closer look at these and a closer look is what we are going to need to take as at a glance, you probably think that these are exactly the same, but that is not actually the case! Man, I sold that as if it was a mystery from an episode of Lost.
Sony HT-X8500: Sony makes such great remotes and they have done since the 1980s in my opinion. Anyway, the remote control that they give you with this is awesome. It is a nice size, but it does have quite a thin profile so it does not require Hulk Hogan sized hands to hold. What I love about this remote control is that it gives you so much control over your soundbar. It has dedicated buttons for key features such as clear voice, night, and various different sound presets like sports and gaming.
Sony HT-G700: You may think that the remote for the Sony HT-G700 is exactly the same and at a glance, it does look that way. They are the same design and size, but the buttons are actually different. You do have dedicated buttons for stuff like voice, night, and so on. In all, it gives you all the control you need over your remote control and it is fantastic. It has a handy little dimmer button too so you can get rid of the LCD if it is too bright for you.
The Verdict: Both remotes are fantastic and give you exactly what you need for a soundbar. I do have to give this to the Sony HT-G700 as the new features that they give you make it a better remote control. To be fair, the Sony HT-X8500 is a great remote too so this could have been a draw in all honesty with you.
What Is In The Box?
When you are dropping this kind of money on a product you need to know exactly what you are getting for your hard-earned money. That is why I always make sure to have a category that shows exactly what you can expect inside the box.
Sony HT-X8500: The Sony HT-X8500 is pretty fair with what they give you in the box. You get the soundbar which is pretty obvious, but you do also get the power cord, instruction booklet batteries, and what you would want. As well as this you also get an HDMI cable for connecting this to your TV. I do wish that they threw in an optical cable too as there is an optical port here. This is a real pet peeve of mine as the number of soundbars that give you all the cables for the hookups they offer I could count on one hand.
Sony HT-G700: Ok, so you are spending perhaps 200 bucks more on this thing so what are you getting in the box? Well, you get the soundbar and the subwoofer of course, as well as their power cables and instruction booklets. They do give you batteries along with the remote which is a plus. They do also give you an HDMI cable, but there is no optical cable in here so you will have to make sure you have one if you plan to connect this to your TV that way. You can get a decent optical cable like this Digital Optical Audio Cable Toslink Cable for around ten bucks.
The Verdict: This should be a draw to be fair, but I am giving this to the HT-G700 as it does give you the subwoofer. Overall, these give you what you need to get started, but if you do want to go the way of using an optical cable just make sure that you have one before this thing arrives at your house.  
What Is The Best Soundbar?
I have to say that as this Sony HT-X vs Sony HT-G700 let me check out two Sony soundbars the real winner here is me! In all seriousness though I have to say that between the two I have to say that the Sony HT-G700 is the winner for me. I know it is a couple of hundred bucks more, but I do think that extra money is more than worth it. The Sony HT-X8500 is great, but if you are spending this kind of money and you want a Dolby Atmos soundbar I do feel you are better off spending the extra money or even saving up for a bit longer and getting the G700 as in the long run, I feel it is going to offer you more. Also, I have to once again say that be sure to shop around as there are some amazing deals for the HT-G700 on eBay, if you can get this thing closer to 400 bucks than 600, this is not even a contest anymore!