If you are wondering how I am able to do this Pass Labs Int-150 and Pass Labs Int-250 article today it is because I am lucky enough to have a buddy that has a music store and he is also a collector! He has had a Pass Labs Int-150 in his collection for a while, but the thing has had some problems. Still, he let me play around with it and have a look at it as I have already looked at the Pass Labs Int-250 many times this year. So, I thought it would be fun to do some homework and also look for myself and see how one of the current products from Pass Labs stands up against one of their classic models.
The Price
As far as I can see there is no way to buy a Pass Labs Int-150 brand-new. Still, we have to start this Pass Labs Int-150 and Pass Labs Int-250 contest off the way we always do and that is by looking at how much money you can expect to pay for either of these things. While neither of these things are what you would call "cheap" the price difference here is truly massive!
Pass Labs Int-150:
As I said, the chances of finding a brand-new in box Pass Labs Int-150 somewhere are slim to none. To the best of my knowledge (well my buddies) this was originally released back in 2009 so the fact that these are no longer available new is not surprising. Back then it was priced at over 7 grand! I went to eBay to see how much these were going for these days and I did find a couple of them on eBay. There was one in the USA and one in Germany and you are looking at about the high 3s to 4 grand for one of these. I would be sure to ask a ton of questions though as if this has had over a decade of use, it may need some refurbishment!
Pass Labs Int-250: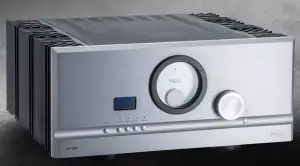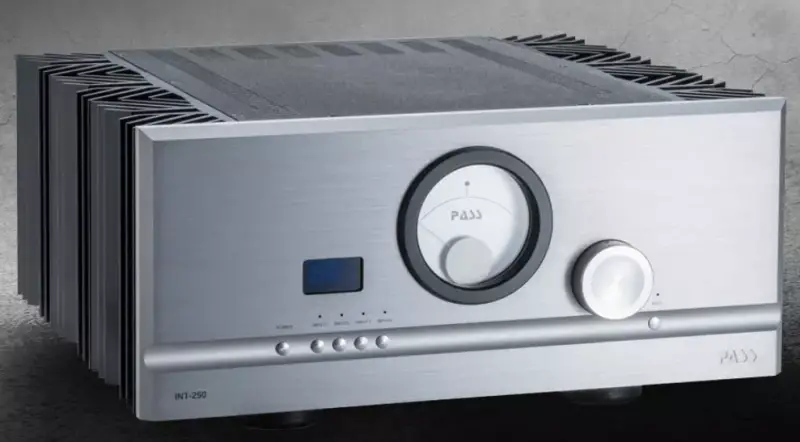 The fact that you are going to have to spend around $12,000 if you want to buy a Pass Labs Int-250 tells you that this is an amplifier that is not for the average Joe. I am a pretty big record and turntable collector, but there is no way and I mean no way I could spend this kind of money on an amplifier. With this having such a high price tag, I have not actually seen any float around on the secondary market. My good friend who has a store seems to think that the price tag means that those who have this are very unlikely to sell it until something bigger, better, and probably more expensive comes along.
The Verdict: If we just take the two Pass Labs Int-150 amps that I found on eBay as I wrote this article, the difference is around 8 thousand bucks… 8 thousand bucks! That is an insane amount of money we are talking about there. However, let's say that you do spend 4 grand on a 150, but then you have to spend a lot more to get it working like new, that is going to increase the cost significantly. More than likely not close to the 12 grand the Pass Labs Int-250 is going for, but still a lot more than the initial 4 thousand bucks.
The Design
I am pretty pumped about the design category in our Pass Labs Int-150 and Pass Labs Int-250 battle today. The Pass Labs Int-250 is something that I think is very cool, but the design that they went for with it is very different from what they did with the 150 some ten years prior.
Pass Labs Int-150: Man does the Pass Labs Int-150 have a really cool design! I did come across this pretty awesome PASS LABS INT-150 video that shows this thing of so you can get a real good look at why I like the design so much. The Pass Labs Int-150 is a pretty decent size as it comes in at 19 x 7 x 19 inches. So, it is not too far off in terms of the size of the Pass Labs Int-250.
What really surprised me about it was how much lighter it was than the 250, I swear that this thing feels like it was about half the weight! I just love the overall design of this thing; you do not have a Chernobyl style radioactive display here! Instead, you just have an LCD right in the middle that is a pretty large size. Under this, you have a very clean system where you have your four buttons to select your input, a mute button, and also a power button. To the right of the LCD, you have your dial so you can play around with the volume. The whole silver design of the unit is something that I think is very cool it manages to look both modern and retro at the same time which I think is very cool.
While the back of the Pass Labs Int-150 looks very different from the front of the Pass Labs Int-250, the sides still have a kind of engine look about them which I really like. The back though is quite similar in comparison to the 250. To be fair, there are only so many things you can do with the connection aspect of an amp, but I like what they have done here. Your four inputs are easily accessible and I do not see anyone having any trouble figuring out what to do with the rear of this thing. The remote control that you get with this is pretty awesome, I am always a sucker for a cool remote control and I love this one. It has a very solid and thick feel to it and it also has all the buttons you could possibly need. Unfortunately, the one my buddy had would not work at all, but it was still very cool to be able to see and hold it.
Pass Labs Int-250: I am a huge fan of what Pass Labs are doing right now and the design of the Pass Labs Int-250 really could not be any cooler. It has a very stylish kind of thing going on and like I said about the Int-150, Pass Labs has managed to make this have a retro charm to it, but it also looks like a real modern piece of tech at the same time. Coming in at 19 x 21.25 x 9.1 inches, it is a little bit larger than the 150, but as I just said before, it is the weight that really blows your mind about this thing, careful you do not throw your back out putting this into your entertainment center. Which by the way, this is really going to stand out in! The very cool circular display in the middle is something I love to see on an amp and the backlit design of this is awesome and something I am really into. On one side of this, we have a very small LCD that keeps you informed of what input is selected. Just below this is where you will find your buttons for selecting your input. To the left of the display, we have a volume dial which has a mute button underneath.
The sides of the Pass Labs Int-250 may be the way that they are to help with the way it produces sound, but man do they look cool! On the back, you will notice if you look at a side-by-side image with the Pass Labs Int-150, that Pass Labs has kept the back design of their amps very similar for over a decade. I am not hating on them for this, it makes perfect sense. Everything is clearly labeled and spaced out perfectly so it is easy to plug all your gear into here. Pass Labs has also kept the design of the remote pretty much the same for all these years and I am glad that they have. Not only does this remote give you all the control you need over the amp. It also feels so great to hold and play around with while you are listening to music.
The Verdict: I am really torn on this one as I do like the design of both amps. I love how long the LCD is on the Pass Labs Int-150, it is a very nice touch and it kind of reminds me of a display that would be on a pinball machine, which I know is a strange comparison to make! However, I do think that the Pass Labs Int-250 takes this round as it is just a much more spectacular looking amp. However, we have to respect the 150 as without that, Pass Labs probably would not have gotten to the design we have with the 250.
The Sound
I have to be honest as we come to the sound category of our Pass Labs Int-150 and Pass Labs Int-250 showdown. As I said, my friend has a Pass Labs Int-150 in his collection, but it has certainly seen better days. He has never had it refurbished and as a result, what I was experiencing was not it at its very best so please keep that in mind as we go forward.
Pass Labs Int-150: From what I have read the Pass Labs Int-150 was a real showstopper back in the day. It was one of the best amps of its day and from the research, I have done even now people hold it in high regard. I did come across this What A Difference A… Ingram Washington. Test Pass Lab INT 150, Yamaha Fx-1. video where the guy is using a Pass Labs Int-150 with his setup and it seems pretty awesome.
I decided to keep it pretty simple when I was playing around with it. To be honest, I was not sure how much life this thing had left in it and I did not want to be the one to use it when it crapped out! I fired up Open Up And Say Ahh! by Poison which is one of the greatest hair metal albums of all time! Even though my friend warned me that the sound this thing offered was not "great" I could still tell that back in its day it had to have been something pretty special.
This is a record that I have listened to many, many times and I also listened to another old favorite, Mama Said Knock You Out by LL Cool J (by the way the Marvel themed cover for this is epic) and I will admit not so much with the Poison record, but I did feel that the raw power was lacking a bit. Again, it could have just been the unit I was playing around with. I have seen and read countless reviews where people are loving the sound this thing produces and "warmth" is a term that I have heard over and over again. The sound was actually way better than I thought it would be after my buddy's doom and gloom warning about it. So much so that I would love to have been able to test one of these bad boys fresh out of the box or with just the right amount of breaking in!
Pass Labs Int-250: To say that I took advantage of my friend so that I could really put the Pass Labs Int-250 through its paces is a huge understatement. I have probably listened to every kind of music with this thing, but one album that I do want to give special attention to is 50 Cent: Get Rich Or Die Tryin which I have to give major props to the awesome Marvel edition that has a special Iron Man cover. You know, without showing my age too much, I think this was the last "modern" rap album that I got very excited about, well modern if you count 20 years as modern! Anyway, the sound was so crisp, so real and so clear that it was truly a game changer. I swear that Fifty was doing his upside down sit-ups right next to me. It was very, very impressive and I just do not see how anyone could not notice the difference between an amp like this and one you pay $100 for on Amazon.
One album that my friend and I are both huge fans of is These Days by Bon Jovi. We actually saw Bon Jovi live at Wembley Stadium in the mid-90s (was used for the Live from London VHS/DVD) and it sounded truly epic. What we both said was amazing was just how clear the vocals were, but even when you cranked the volume up super loud, you never lose any clarity or any of that "rawness" as cheesy as it sounds, you do feel like you are in the studio with them while they recorded the album.
The Verdict: Look, for me, this is an unfair comparison as the Pass Labs Int-150 I got to screw around with was not in tip top condition. However, even if it was, it is an amp that is well over a decade old so the comparison even if it were brand new is a tad harsh. Look, the Pass Labs Int-250 wins this one with a knockout in the first round. It truly is one of the greatest amps I have had the pleasure to play around with!
Which Is The Better Amplifier?
While this Pass Labs Int-150 and Pass Labs Int-250 really could not have been any more one sided. I still do want to say that I think for its time, it is very easy to see why the Pass Labs Int-150 was so popular and why those who did have one back in the day look at it so fondly. Let's not screw around here the Pass Labs Int-250 is the clear winner here! However, we do have to pay respect to the 150 as without that, Pass Labs may have never made it to the magical box that is the Pass Labs Int-250!